true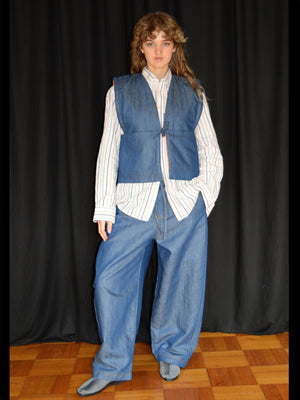 Smart denim waistcoat with orange padded lining. It has straight shoulders and a boxy cut. Has front pockets and closes with strings. Fabulous on top of something like a men's shirt, a turtle neck, or just as it is. Asil waistcoat is a perfect match with Balão trousers in any color. Also available in ecru faux-fur color.

Material: 100% Cotton
Lining: 50%Vi 50%Pes
Sizing: Greta is 168 cm tall and wears the size XS-S.

Made in Portugal.